The Ultimate Recorder for Internet Radio Lovers!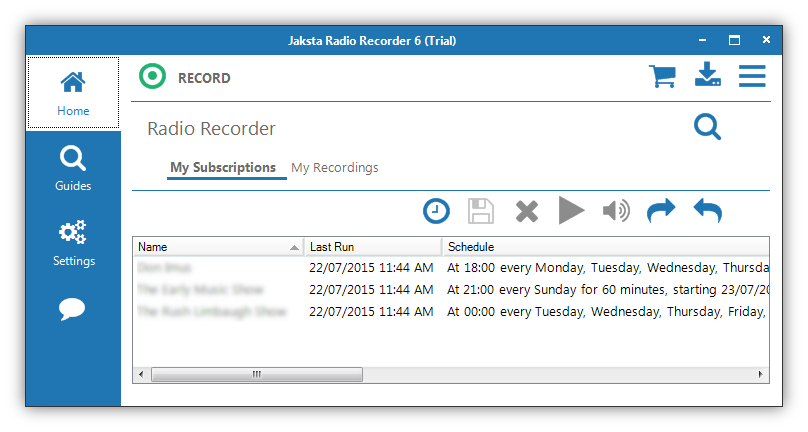 Its simple to use
Jaksta Radio Recorder is the ultimate easy-to-use radio recorder. Just pick a show or station from the built-in guide, and it schedules and automatically records the show for you.
Advanced Recording Technology
Our proprietary audio capture technology allows recording from any radio station, regardless of format or source and multiple stations to be recorded at the same time.
Formats and filters
Record natively to MP3, FLAC, OGG, M4A, WMA, WAV and automatically apply amplification and peek normalization filters.
Built-in Guides
Part of the fun of media is exploring, and Jaksta Radio Recorder's extensive Guide system gives you a world of Radio to discover. As you browse a guide, you can choose to record, schedule or tune to whatever you find. It's powerful, convenient, and most of all - fun.
30 Day Money Back Guarantee
Every Jaksta product comes with a 30 day money back guarantee. Order now with full confidence.